Let Dynamic Lighting help power your home. Contact our team to get started.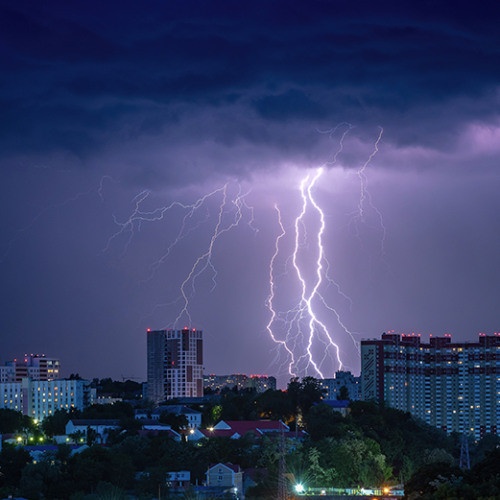 We Focus All Our Efforts On Providing Expert Service and Extraordinary Customer Service
Brevard Home Surge Protection
Protecting Your Home from the Unexpected
A power surge – sometimes called a transient voltage – is simply an unexpected increase in voltage. Some components of your home, like light bulbs or power outlets, don't usually have a problem when the power surges or spikes. Other parts of your home, particularly electronic equipment like computers, do not tolerate spikes in voltage very well at all. If you start to think about all the devices in your home that are controlled by small electronics – household appliances, televisions, computers, and more – you might start to worry about the potential for power surges in your home.
The electrical experts at Dynamic Lighting can help protect your home with power surge protectors. We offer whole home surge protectors in Melbourne. Brevard County. These devices work by restricting excess electrical current, preventing the extra current from traveling to your appliances by cutting off the current flow or by grounding it. This keeps your devices from suffering damage from power surges; unprotected devices can become overloaded, damaged, or even completely destroyed by severe cases of surges. Not only that, but repeated surges can also limit the lifespan of certain appliances if they are not protected.
To schedule a consultation or lighting service with our team of electrical experts, please call
321.255.0888 or contact us online today! 
How can we help you Today?
Get a Free Electrical Safety Inspection
Contact us today and get a free safety inspection with any repair, service or installation.
Sign up for our 1-year electrical Safety and Savings plan to keep your home safe from electrical hazards and receive discounts on services.
Looking To Join Our Team?
 Force Electric is always looking for new talent to join the team. Visit our careers page to learn more about us and start your applicaiton.