Smoke and Carbon Monoxide Detectors
Let Dynamic Lighting help power your home. Contact our team to get started.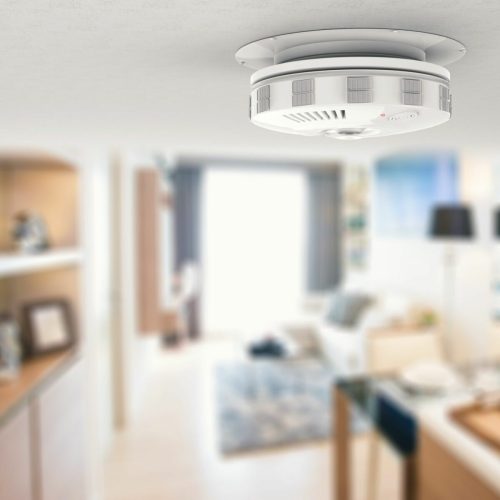 Smoke and Carbon Monoxide Detectors in Brevard
Customized Indoor Lighting Solutions
Smoke and carbon monoxide detectors are an essential tool that can keep you and your loved ones safe from unexpected tragedy. Whether your home is equipped with battery powered or hard-wired smoke detectors, it's recommended that you check your devices at least twice a year and replace them every 8-10 years.
Keep your family protected by enlisting the help of our Melbourne Fl electricians. At Dynamic Lighting  we take your safety seriously. Whether you need to replace your old smoke and carbon monoxide detectors, or if you're installing new ones, our team of highly trained electricians are here to protect homes in Melbourne, Brevard County. We understand the code requirements and can help you understand what you need to stay compliant and safe.
To schedule a consultation or lighting service with our team of electrical experts, please call
321.255.0888 or contact us online today! 
We Focus All Our Efforts On Providing Expert Service and Extraordinary Customer Service
How can we help you Today?
Get a Free Electrical Safety Inspection
Contact us today and get a free safety inspection with any repair, service or installation.
Sign up for our 1-year electrical Safety and Savings plan to keep your home safe from electrical hazards and receive discounts on services.
Looking To Join Our Team?
 Force Electric is always looking for new talent to join the team. Visit our careers page to learn more about us and start your applicaiton.